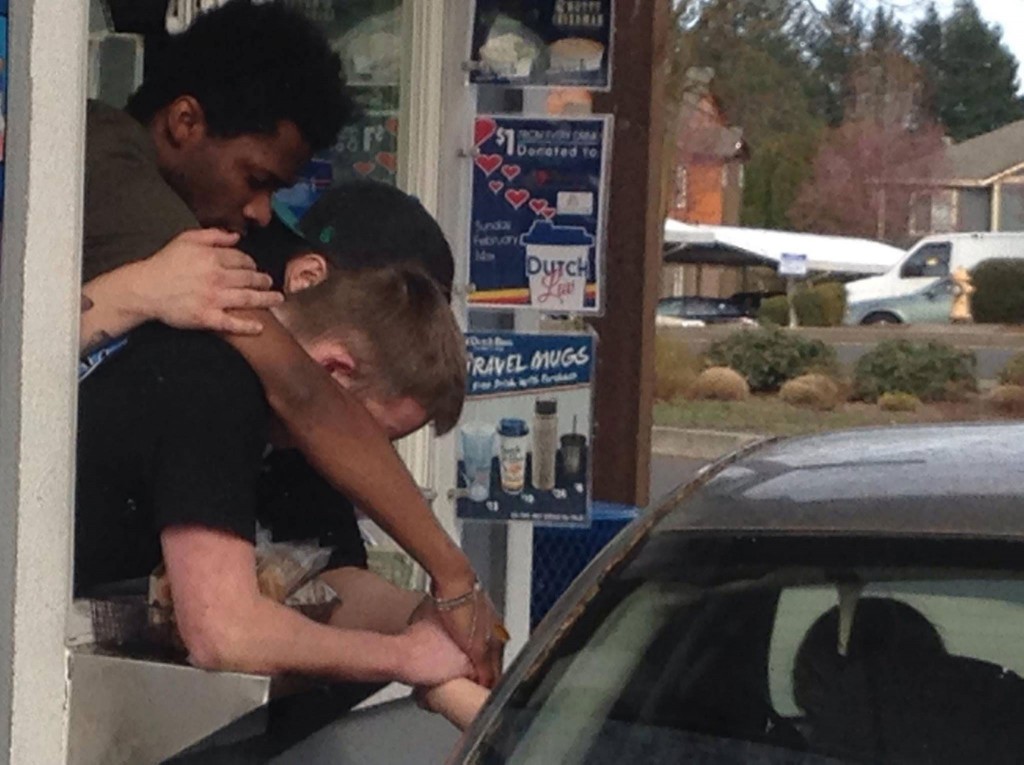 Dutch Bros Workers Pray With Woman Who Just Lost Her 37-Year-Old Husband
---
Barbara Danner posted this on Facebook:
"Snapped this picture while waiting in line at the Dutch Bros on 138th Avenue today. Turns out the young lady in line ahead of us lost her 37-year-old husband last night. When the DB guys & gals noticed she was falling apart, they stopped everything and prayed with her for several minutes, invited her to come back for prayer and support, as well as anything else that she might need. Prayers for the young family, and you know where to stop for coffee!"
---
Let me just start by saying I already love Dutch Brothers. Their coffee is excellent and all, but it's their people who make the whole Dutch Bros experience beyond awesome. When I saw this story I just had to share it. My heart breaks for this woman and her family.
This is also a great reminder of how, when we stop to pay attention and connect with the people around us, beautiful things happen.