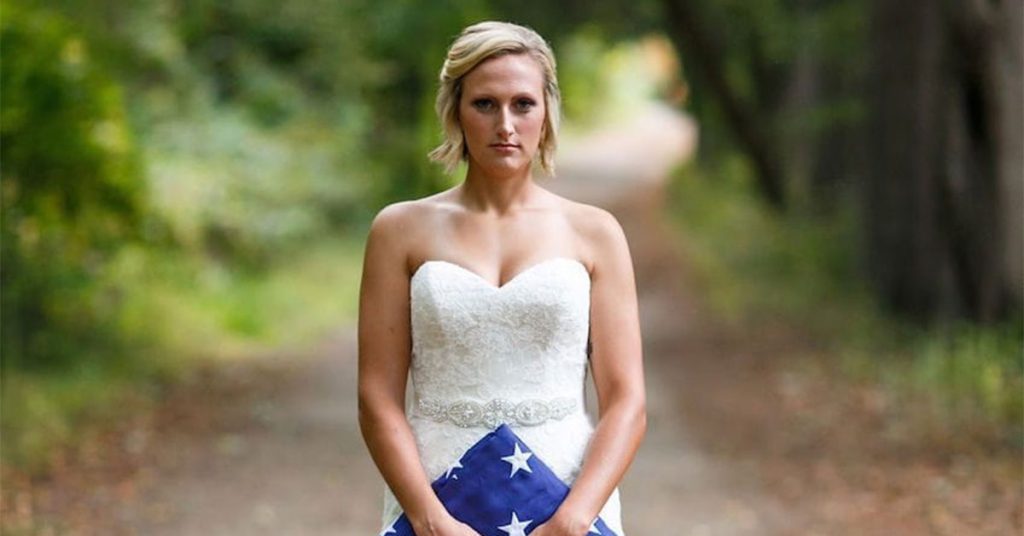 Bride Refuses To Cancel Photo Shoot After Fiancé Is Killed On Duty
---
Life felt like a dream for Nikki Salgot when her boyfriend, Sgt. Collin Rose, proposed to her. The Missouri couple planned to get married on October 14, 2017.
Sadly, tragedy struck just months later…
While on duty investigating a car theft, Collin was shot. He passed away at the hospital on November 23, 2016. He was 29 years old.
Nikki was devastated, but she made up her mind to do something to honor his memory — no matter how difficult it seemed at the time.
What she did has gone viral as people all over the world are inspired by her strength and love.
The following is a photo tribute to Sgt. Collin Rose
Sgt. Collin Rose was a five-year veteran of the Wayne State University Police Department in Detroit.
When Collin proposed at the Police Unity Tour, Nikki was ecstatic!
Collin and Nikki were set to be married October 14, 2017.
For a months, Nikki was so grief-stricken that she stayed silent about her fiancé's death. After nearly a year had passed, Nikki felt driven to do something for herself and to honor Collin.
She made the decision to go ahead with her wedding photo shoot, only now she would do it alone. Her plan was to present the photos to her family in memory of Collin, on what would have been their first wedding anniversary.
Here are a few of the images that were captured…
For the photo shoot, Nikki wore the beautiful gown she had already bought for the wedding.
Collin was always proud to be a police officer, so it was only fitting for Nikki to include his flag, cap, and police badge in the photos.
Some moments were more intense than others. According to the photographer, Rachel Smaller "There were moments when Nikki would shift her dress around, or step on it and start laughing. I wanted to capture those moments, too, to show that she can still laugh. … I needed to tell the story of this woman who's lost the love of her life but is still going to have closure, and still going to be his wife one way or another."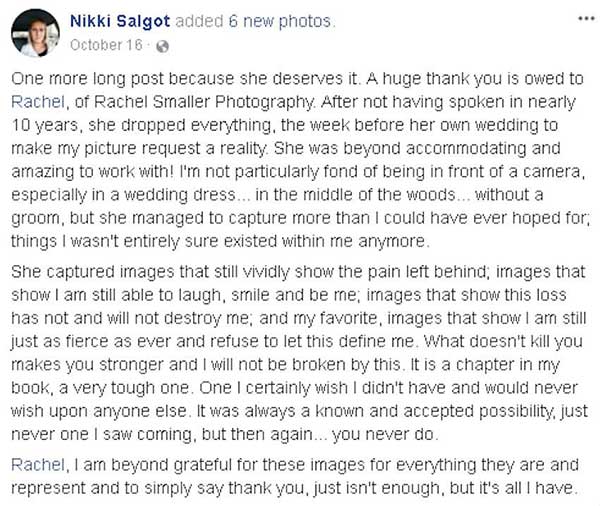 Please help honor Collin's memory and share this story with your friends on Facebook.